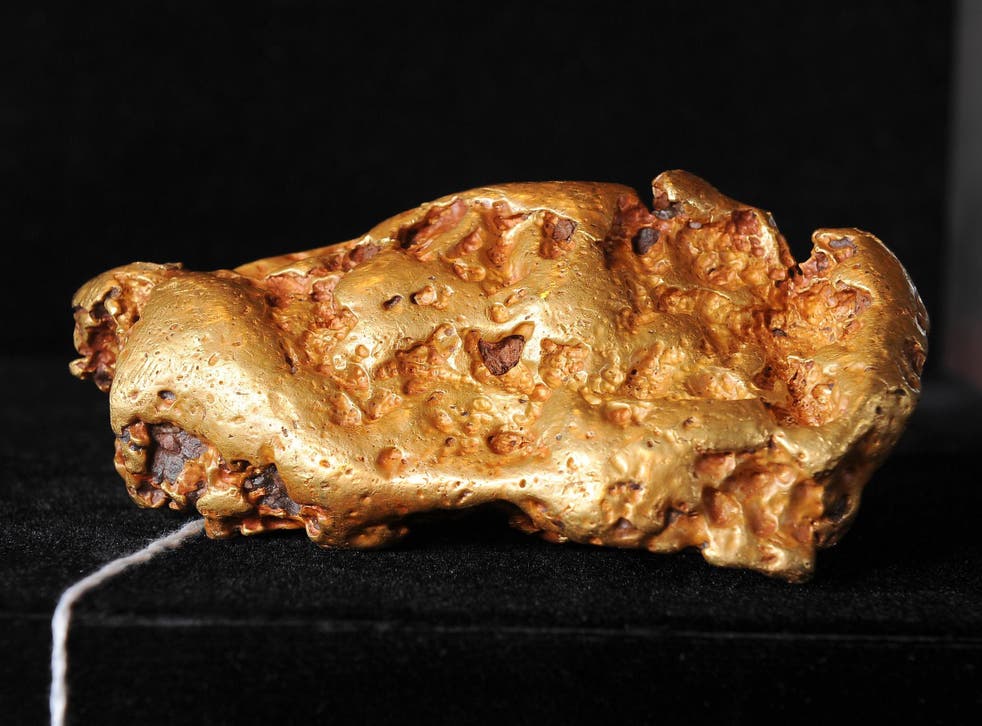 Three men in rural Victoria, Australia, have unearthed two golden nuggets worth almost £200,000.
Ethan West and Brent Shannon, helped by Ethan's father Paul West, made the discovery using a digger to clear the top layer of soil before turning to their metal detectors.
The nuggets, located near Tarnagulla, a gold mining town in central Victoria, weighed 78 and 45 ounce respectively.
"We were in the grips of not being able to freely mine because we were unable to get the permits and licences through in the time frame," Mr Shannon said.
"When you find large piece, you don't automatically get excited. In the first instance of seeing a big lump of gold, it's not instantly joyous, it's more a sense of accomplishment and history. The monetary side comes in last."
Mr West added: "My reaction is bit different to Brent. He is like a child in candy shop. I see the prospect of making a lot of money. When you see the size of the nugget and start working out what it's worth, that's pure relief.
"I'm always excited to see it and hold it. That part is exciting – holding (a gold nugget) the size of a baseball is a surreal feeling."
Collectively, the two nuggets could fetch $350,000 (£190,458). If they are sold to a collector, they could reportedly get up to 30 per cent more.
Mr Ethan said he's probably picked up "thousands" of pieces of gold over the past four years of mining.
"These are definitely one of the most significant finds," he said. "To have two large chunks in one day is quite amazing.
"But for small pieces, I've picked up thousands. I'm very lucky like that.