A miner struck some serious gold after finding a sizeable nugget worth at least £100,000 (A$135,000) in Australia.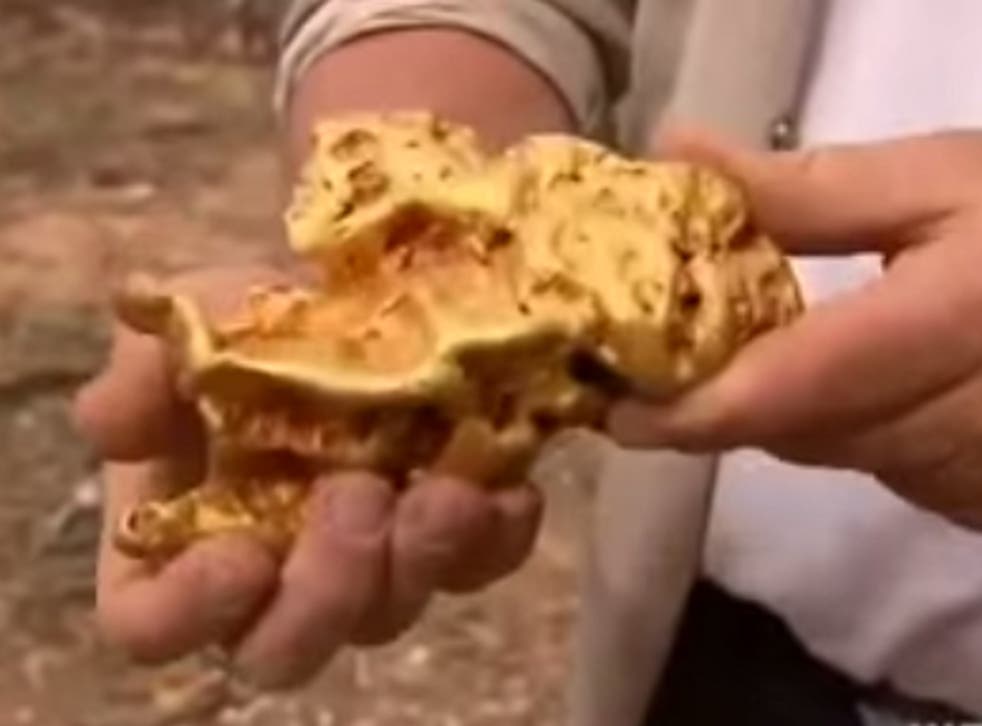 Mick Brown, found the 87-ounce (2.5 kilogram) solid chunk of gold several weeks ago while roaming with his metal detector in an unspecified area of Sydney suburb Wedderburn.
The lucky digger has not told anyone where he exactly found the nugget, which he calls the "fair dinkum nugget" due to people's reactions when they see it.
He told 9News: "It took a while to name it but everyone that looked at it was like "fair dinkum", you know, so that's what we called it, the fair dinkum nugget."
Mr Brown said that he was expecting to find a blob of worthless molten rock when his had detector sounded but, when he dug around 15cm into the earth, he was surprised to be faced with the glittering lump of gold.
He is not going to part with his treasure for less than $200,000 as he wants to get as much money as he can to spend it on his wife and four daughters, the 42-year-old said.
The estimated valuation is based on gold prices reported by Kitco.
The western region of Australia is known for its natural abundance of the precious metal. A 177-ounce gold nugget was found outside Ballarat, Victoria, two years ago.